From the super tasty to the super healthy, we offer flavorful sauces with a variety of Vegetarian and Vegan selections along with our popular meat sauces.

Personalize your dish with variety of protein, vegetables and whole wheat pasta options for any sauce.

"Explore Your Pasta-bilities"


---
Hearty Meat Sauces

---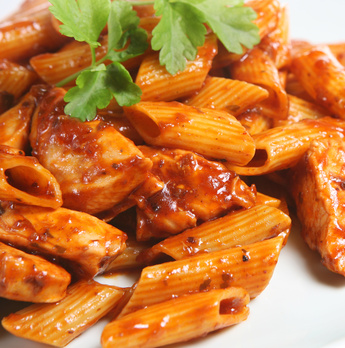 Italian Sausage Penne


Have a craving for a hearty dish? Gotcha! Chunky Sicilian sausage in a rich tomato sauce.

Texas Tijuana Taco Penne


Our #1 selling sauce! A secret blend of our Southwestern spiced ground chicken breast in a creamy sauce. Topped with cheddar cheese, green onion and fresh tomatoes.


Tennessee Jack BBQ Penne


Featuring authentic Andouille sausage we bring in direct from New Orleans, blended with Cajun spices in a creamy BBQ sauce . Topped with spicy Pepper Jack cheese.


---
International Favorites

~ Vegetarian
~
---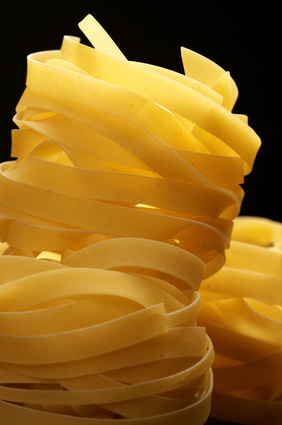 Thai Peanut Fettucine


Authentic Thai recipe direct from Bangkok using hard to find curries. Just the right amount of spice and topped with chopped peanuts and green onions.

Smokey Chipotle chiles, blended with authentic Mexican spices, Adobo sau
ce and tomato strips in this hearty cream sauce.
---
Italian Classics


~ Vegetarian ~

---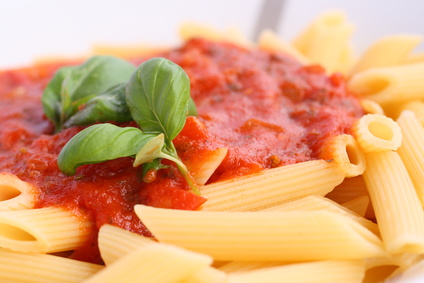 Don Corleone

An offer you can't refuse if you are a traditional marinara fan. We take ours up a notch with great Italian spices. Topped with parmesan.

Roasted Garlic & Gorgonzola Penne

Our award winning recipe that a famous local food critic couldn't stop eating .... outstanding! Featuring two of our favorite foods, garlic and Italian-style bleu cheese. Topped with even more fresh crumbled Gorgonzola.


Fab Four Cheese Fettucine Alfredo

The classic Roman dish for real cheese lovers. Ours features a secret blend of four delicious varieties. Topped with parmesan.


Basil Pesto Fettuccine

The original Green Goddess of Italian sauces. Creamy and peppery enough for the most discriminating tastes. Topped with parmesan.

---
Vegan Choices
*without cheese toppings

---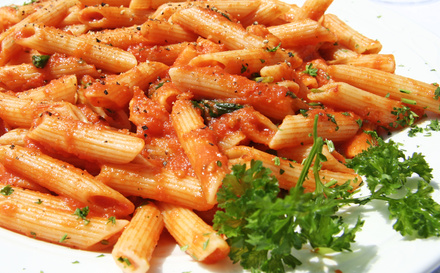 Positively Penne Puttanesca
The famous "Lady of Naples" inspired sauce with tomatoes, black olives, capers, garlic and our infused olive oil.



Greek Garden Penne

Our newest sauce with artichokes, black olives, tomatoes in a garlic, lemon, olive oil sauce. Add feta cheese for vegetarian & you'll feel like your in Greece.
---