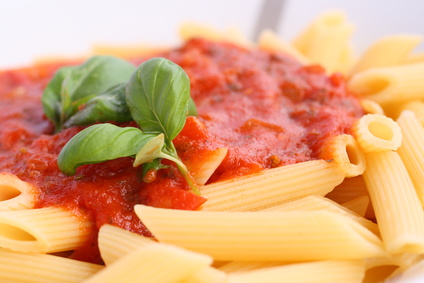 ---
SERVING THE PUGET SOUND SINCE 1996

FRESH-FAST-FANTASTIC PASTA
---

That is the singular focus for PASTA ya GOTCHA!. We pride ourselves in providing FRESH-FAST-FANTASTIC pasta entrees that cover the spectrum of tastes from traditional Italian to very unique and creative sauces from around the world.

We use only the freshest and highest quality ingredients for our award winning sauces, and we prepare your meal when you order it, using an exhibition style preparation method. The result is no ordinary pasta, but rather a high quality and flavorful pasta dish, prepared fresh for you in less time than you would expect to wait for a hamburger or a sandwich.

So welcome to PASTA ya GOTCHA! We encourage you to explore our online menu or better yet, join us in person. Whether you visit one of our quick-serve restaurants, enjoy the convenience of delivery to your office or home, or at one of our corporate client locations, we are confident you will enjoy our award winning pasta dishes and see what we mean by FRESH-FAST-FANTASTIC!


---